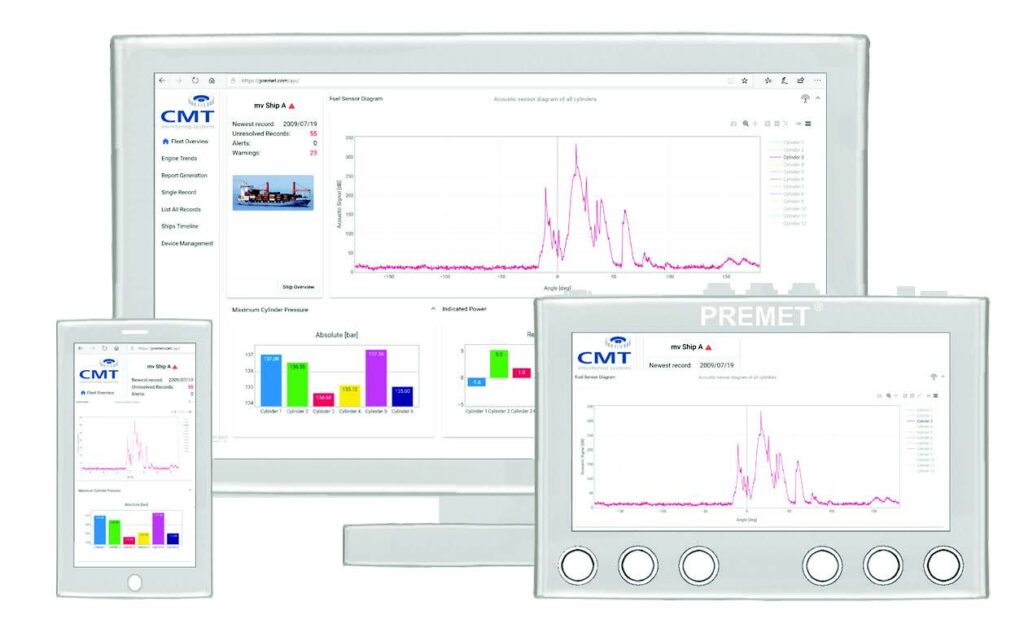 Designed to optimize fuel injections, increase efficiency, and prevent damage as part of a condition monitoring regime.
PREMET® devices are electronic indicators that measure the power produced inside the cylinder of diesel and gas engines in marine and stationary applications.
PREMET® Cloud is an advanced solution.
The PREMET® Cloud is a revolutionary service that allows you to upload, view, and analyze your engine data online.
Anytime, anywhere.
This service enables online analysis of cylinder pressure data from individual ships or entire fleets. The data is securely stored in the cloud and accessed from anywhere via the internet.
The PREMET® Cloud is free of charge and only requires registration. This service can help manage the engine performance and reduce operating costs, meeting the current maintenance standards.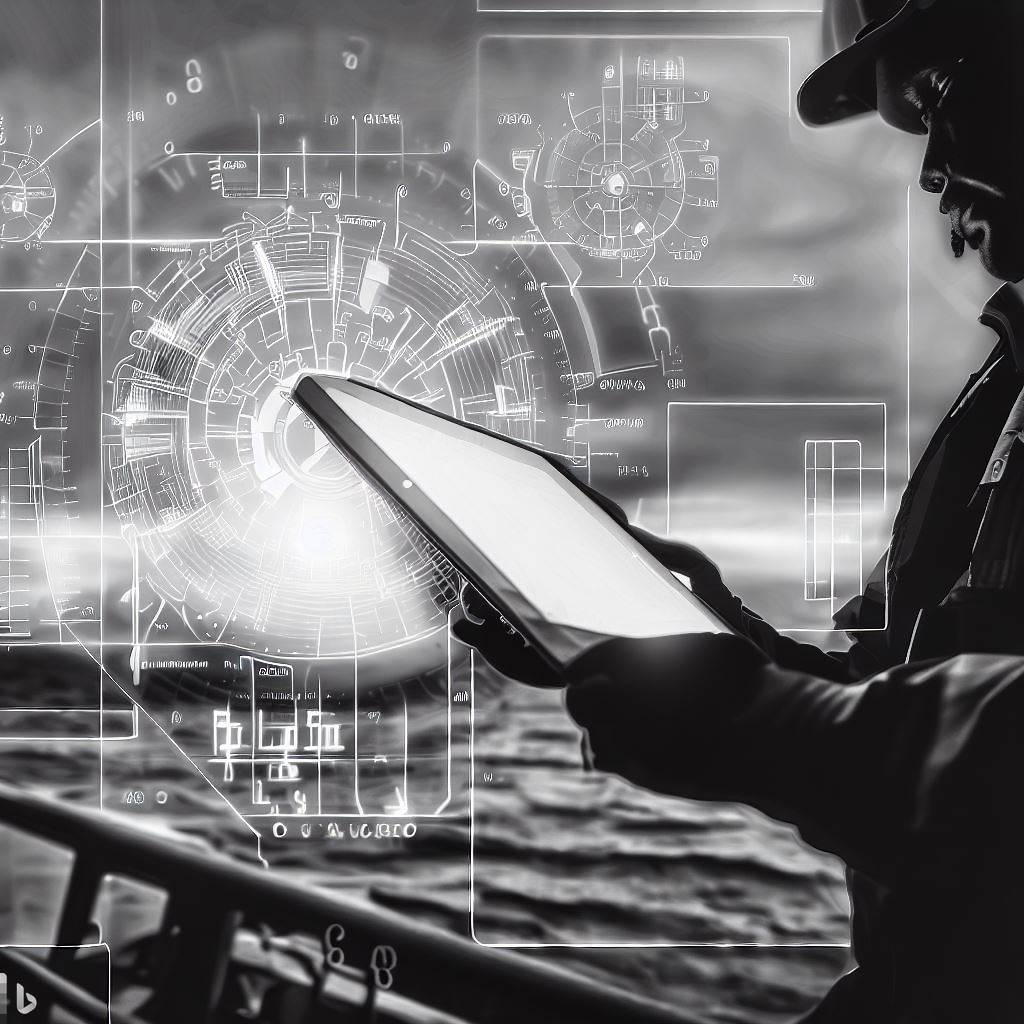 You only need to buy 1 annual cloud plan for the ship, while all user accounts are free.
The PREMET® Cloud has the latest DPA with the most comprehensive parameters.
Free to use for all co-workers

Easy account managing

Only the ship needs an annual upload license

Optional analysis service by marine engineers

Worldwide access with all current browsers

Most extensive Diesel Performance Analysis on the go

Only software to show:
• Maximum combustion pressure
• Combustion pressure decomposition curve
• Calculated point of ignition
• Injection timing parameter
Compare previous or sea trial data easily

Upload records to optional PREMET Cloud Solution

Read records from other devices, such as:

PREMET devices (1st and 2nd generation)

Diesel SCOPE and Diesel Indicator (CMT)

DPA devices (DREW Chemicals)

BAEWERT and HLV devices (Kistler or MAN)

Show first and second derivatives to determine correct TDC setting

Show Combustion Decomposition Curve

Show logarithmic p-V diagram to detect TDC problems and leakages during combustion.

Process high-resolution data with filtering option and adjustable low pass filter

Upgrade to Fleet Management Software with fleet comparison and trending features.

Create simple, adjustable, and flexible reports with all parameters

Get it for free with every PREMET X or M purchase
DPA-CT-12025
PREMET® Cloud Fleet Management Subscription
DPA-CT-12028
Evaluation Service per record
(PREMET® Cloud Subscription required)
DPA-CT-12040
Evaluation Service per vessel and year
(PREMET® Cloud Subscription required)