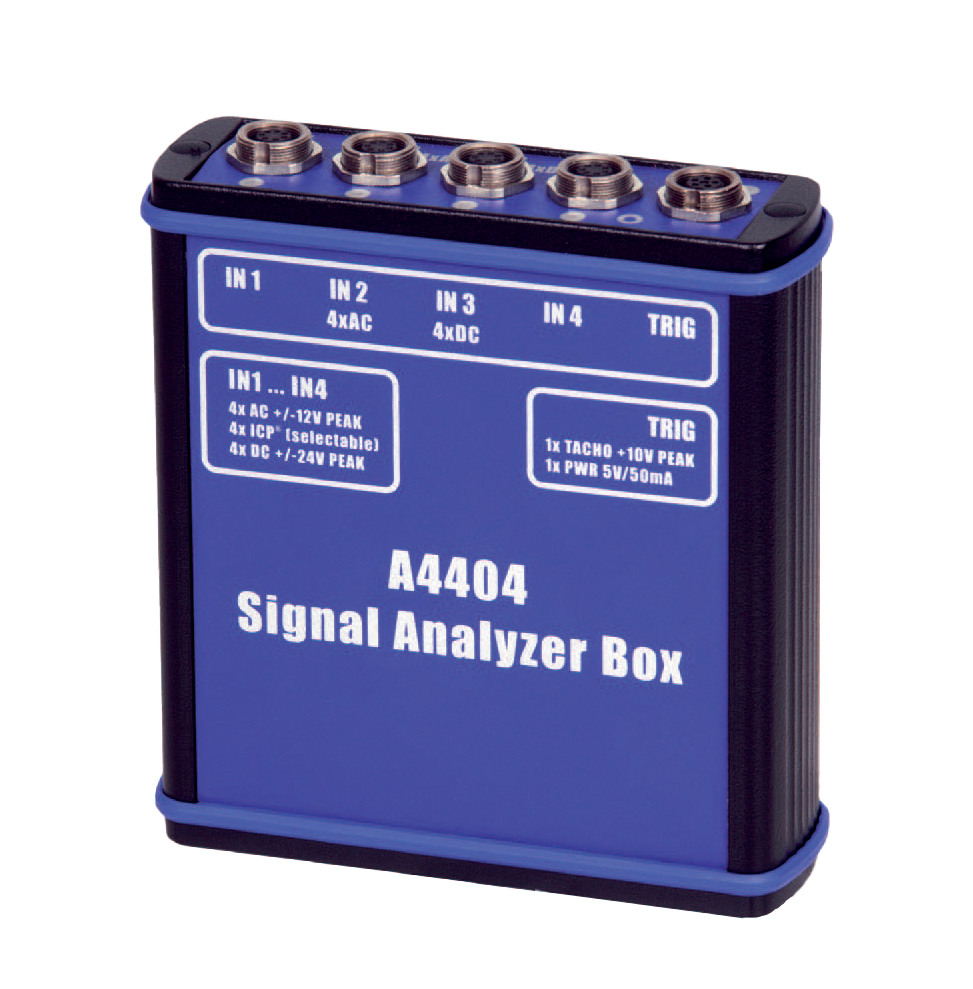 The Pocket Analyzer is a four-channel device that can measure and record vibration signals from various sources. It can be connected to any computer by USB and used for data analysis, collection, and recording.
The device has modules for dynamic balancing, run-up and coast-down measurement, and acoustic measurement mode. The device also has an expert system that can automatically detect machinery faults.
The device does not require external power, as a USB connection powers it.
You can access all the functions of the 4 channel Vibration Analyzer VA5Pro by connecting the CMT Pocket Analyser to your laptop or PC. You just need to download the Virtual Unit software for free and install it on your computer. Then you can use the software to perform all the functions of the analyzer on your computer.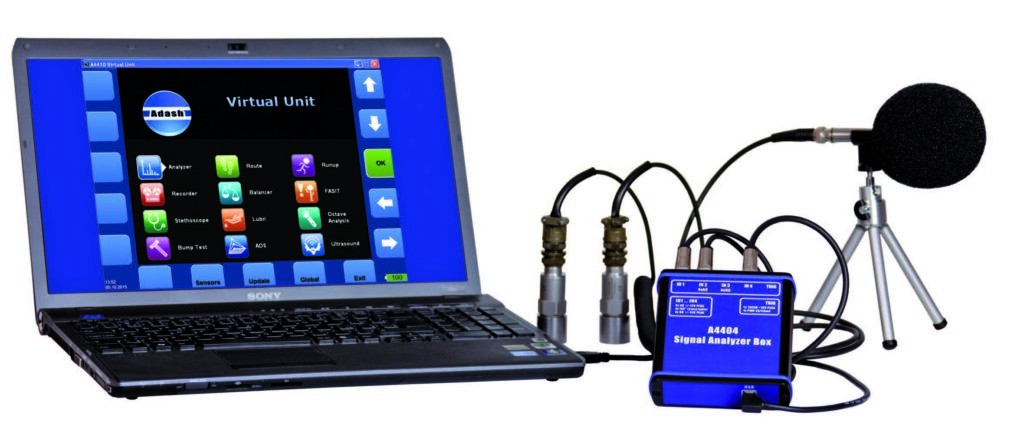 The pocket size 4 channel Vibration
Analyzer provides the following input
channels:
  • 4 AC, ICP® (On/Off),
  • 4 DC,
  • 1 TACHO
VIB-CT-50032
Pocket Analyzer
(No sensor included)
VIB-CT-50047
Acceleration Sensor Complete push /pull
(Including spiral cable and magnet base)
Sensitivity 100 mV/g
Resonance Freq. 30 kHz
Operating Temp. -55 – 140°C
Connector push/pull
VIB-CT-50006
Laser Tacho Probe
VIB-CT-50038
US – Microphone Pocket Analyzer
(No sensor included)
VIB-CT-50047
Acceleration Sensor Complete push /pull
(Including spiral cable and magnet base)
Sensitivity 100 mV/g
Resonance Freq. 30 kHz
Operating Temp. -55 – 140°C
Connector push / pull
VIB-CT-50006
Laser Tacho Probe
VIB-CT-50038
US-Microphone