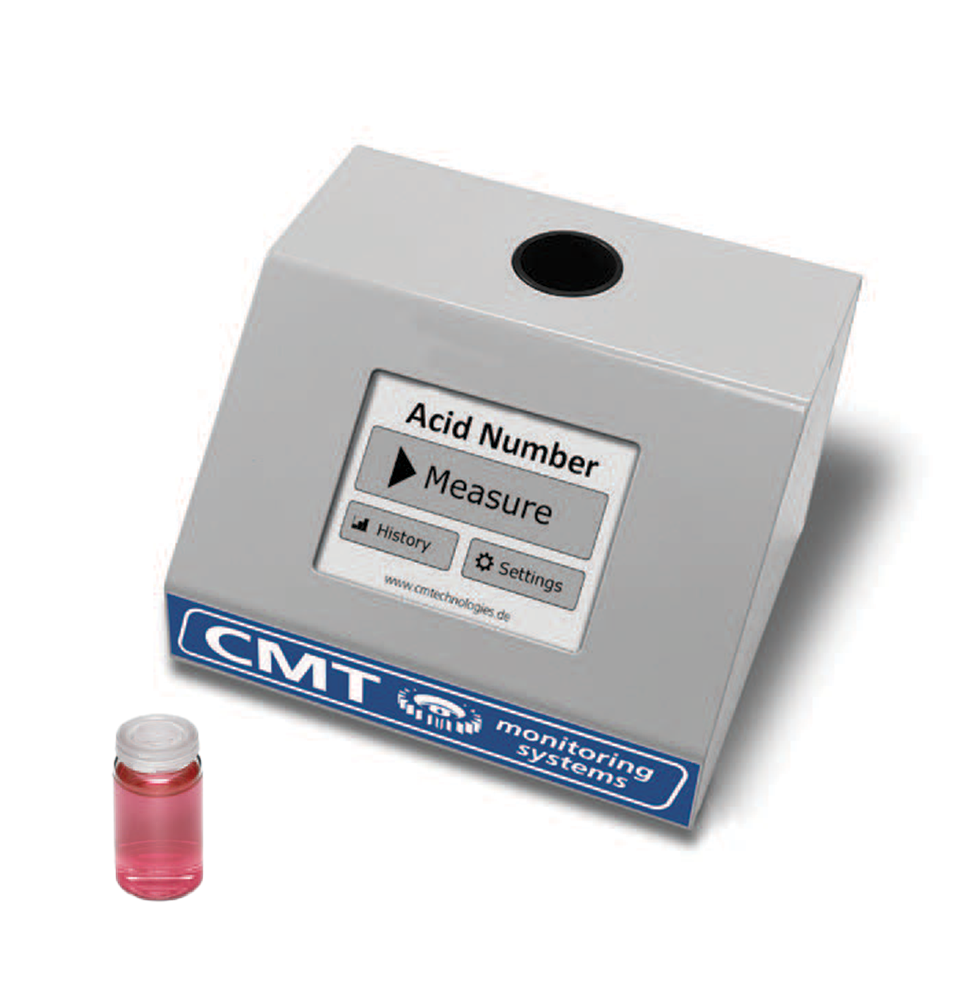 Acid Number or AN is a key indicator of the oil quality for hydraulic systems and gas engines. Acid number test kits shows the amount of both organic and inorganic acids in the oil. Keeping the acid level of the oil low helps to avoid unexpected problems caused by oxidation.
The test kit is supplied with all reagents needed for 25 tests.
Titration point can be observed with the help of an advanced electronic console.
Providing you with easy to interpret results, suitable for use by untrained personnel.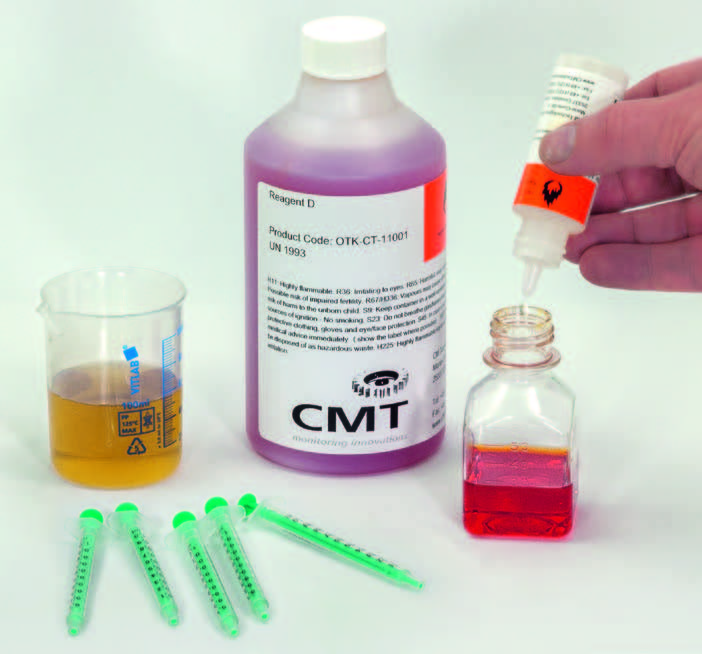 Two Versions
Are Available
One is an economical and easy-to-use Acid Number Drop Test Kit. You need to count the drops until the color changes and then look up the table provided to get your reading.
The other option is our Electronic Acid Number Test Kit which gives you the highest accuracy in the same measurement range.
OTK-CT-11209
Electronic Acid Number Test Kit
Range: 0-6 AN
Accuracy: +/- 0.1 AN
Test Time: 2 minutes
No. of Tests: 25
Reagents: UN1993
OTR-CT-12008
Acid Number Reagent Pack
No. of Tests: 25
Reagents: UN1993
OTS-CT-13022
Spare Acid Number Console
OTS-CT-12008
Acid Number Test Reagent Pack
OTS-CT-13029
Glass Vial Consumables Pack (100)
OTK-CT-11001
Acid Number Drop Test Kit
Range: 0-6 AN
Accuracy: +/- 0.3 AN
Test Time: 2 minutes
No. of Tests: 25
Reagents: UN1993