Animated Deflection Shapes Software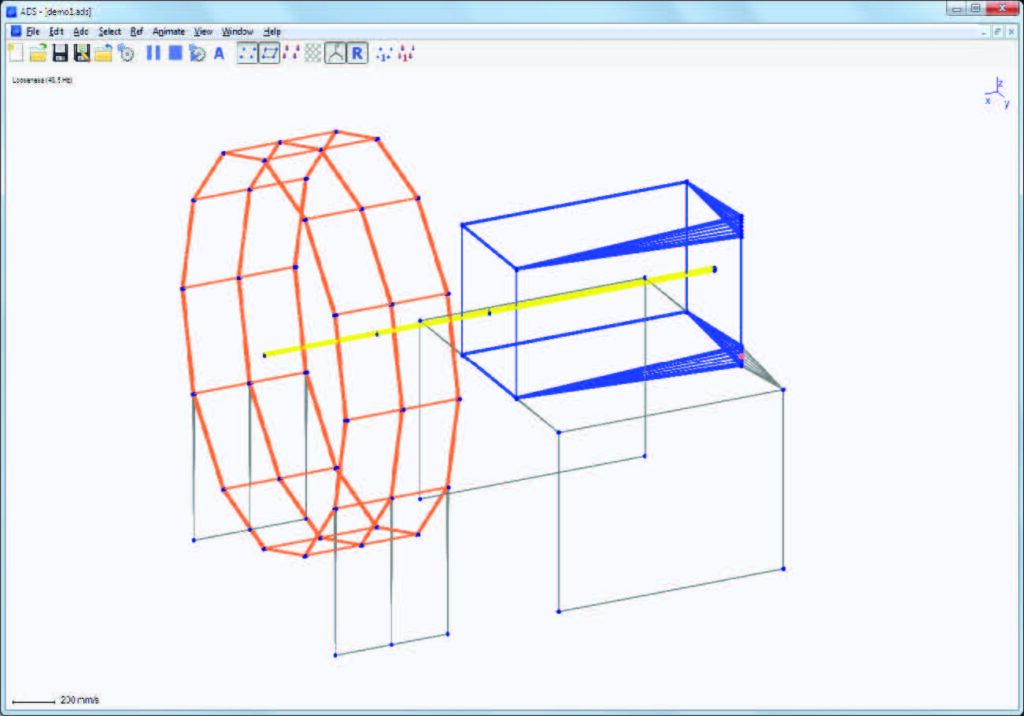 The ADS software is a tool that visualizes the vibrations of machines by animation. It uses the method of operating deflection shapes, which slows down and magnifies the vibration movement to make it visible.
It combines vibration measurement and software processing. The method's output is an animation of the vibration movement at one or more forcing frequencies.
The output of the method is easy to understand for everyone.
Increase your repeatability and accuracy (+/- 20 ppm) with our ADS software
Distinguish between corrosive and abrasive iron with our innovative method
Get reliable results without depending on soot levels
Perform the fastest onsite wet chemistry test with our easy-to-use tool
Enjoy the touch screen functionality and the large memory for data storage
See the trends easily with the high resolution graphic display
Transfer your data to a PC with a simple USB connection
Avoid hazardous chemicals and work safely with our ADS software
The user can create a machine structure that matches the real machine in the ADS software.
The ADS software can help to detect machine defects that are hard to find from FFT or time wave patterns. It uses the operating deflection shapes measurement method, which shows the machine's movement clearly.
The ADS software can work with any vibration analyzer that can measure amplitude and phase or has the FRF measurement possibility.
VIB-CT-50033
ADS Animated Deflection Shapes Software