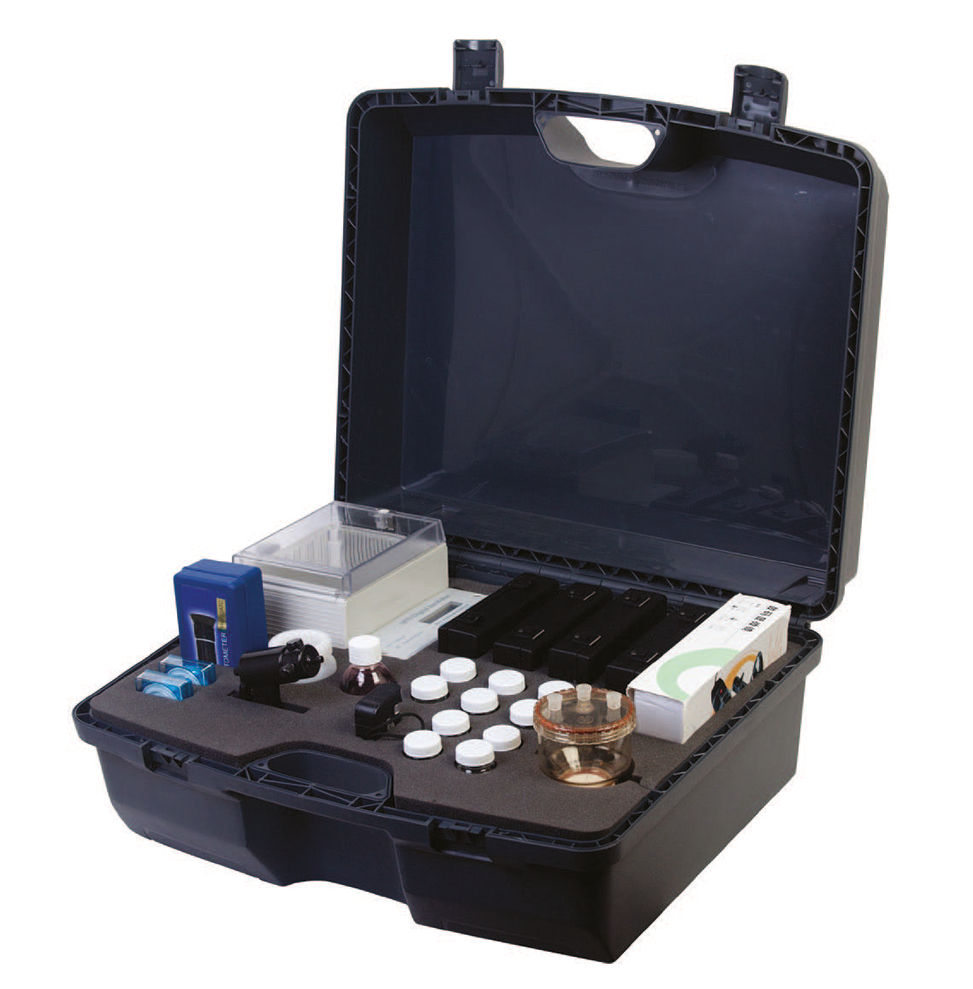 Ballast water exchange is a crucial process that requires careful attention and compliance. You must follow the guidelines to ensure the water is safe and free of harmful organisms. 
Our ballast water test kits are designed to make your life easier and your water cleaner. They are simple to use and give you accurate results. They help you to comply with current and future regulations and standards. You can trust our kits to monitor your ballast water exchange effectively and efficiently.
With CMT products, you know that your ships and offshore installations operate correctly.
Avoid the risk of any environmental damage or legal consequences.
You can pass any inspection with excellence and get a 5-year certificate for your system.
Follow the IMO Ballast Water Convention (2004) hassle-free.
The IMO Ballast Water Convention (2004), specifies three different standards:
The Ballast Water Exchange Standard specifies the exchange of ballast water at sea. Ships performing ballast-water exchange shall do so with an efficiency of 95% volumetric exchange of ballast water. The exchange procedure shall be carried out in an 'open ocean condition' at least 200 nautical miles from the nearest land and in waters at least 200 meters in depth. This can be monitored with each of the CMT Ballast Water Test Kit.
The Ballast Water Performance Standard measures the system's performance and specifies the maximum number of viable organisms in the ballast water. The size of 50 μm or above – less than 10 living organisms per cubic meter (1000 liters). The size of 10 μm – 50 μm – less than 10 living organisms per milliliter.
The Ballast Water Health Standard defines limits for indicators which could cause health problems. It specifies the maximum number of cholerae, E. coli and enterococci bacteria as well as the: Total Bacteria less than 1000 CFU/100 ml E. coli less than 250 CFU/100 ml Enterococci less than 100 CFU/100 ml Vibrio cholera (O1 & O139) Zero/100 ml
Ships must have a Ballast Water Management Plan and a Ballast Water Record Book.
The Ballast Water Record Book is vital to demonstrate compliance with the three Ballast Water Standards.
WTK-CT-80033
Ballast Water Test Kit I
(VGP 2013 US Coastguard BWTS Requirements)
Total Bacteria (10): 0 – 1400 CFU
E-Coli Test (10): 0 – 2424 CFU
Enterococci Test (10): 0 – 115 CFU
Vibrio Cholera: yes/no (O1 & O139)
Incubator: 110 / 240 V
UV Lamp
WTK-CT-80034
Ballast Water Test Kit II
additionally to WTK-CT-80033:
Salinity Refractometer (salt in seawater)
Zooplankton Filter Test (50) (10 μm)
Zooplankton Filter Test (50) (50 μm)
WTK-CT-80035
Ballast Water Test Kit III
additionally to WTK-CT-80033:
Salinity Refractometer (salt in seawater)
Digital handheld Fluorometer for Zooplankton
Reagents (Full refill of respective Test Kit)
WTK-CT-80048
Ballast Water Consumables Pack 1
WTK-CT-80046
Ballast Water Consumables Pack 2
WTK-CT-80047
Ballast Water Consumables Pack 3
Options for residual Biocide Monitoring
WTK-CT-85045
Chlorine Dioxide Comparator (20)
Range: 0 – 6.65 ppm
WTK-CT-85046
Chlorine Comparator Test (20)
Range: 0 – 1.0 ppm
WTK-CT-80036
Ozone Comparator Test (20)
Range: 0 – 3.4 ppm
WTK-CT-80037
Peracetic Acid Drop Test (20)
Range: 0 – 20 ppm
WTK-CT-80038
Hydrogen Peroxide Comp. Test (20)
Range: 0 – 50 ppm