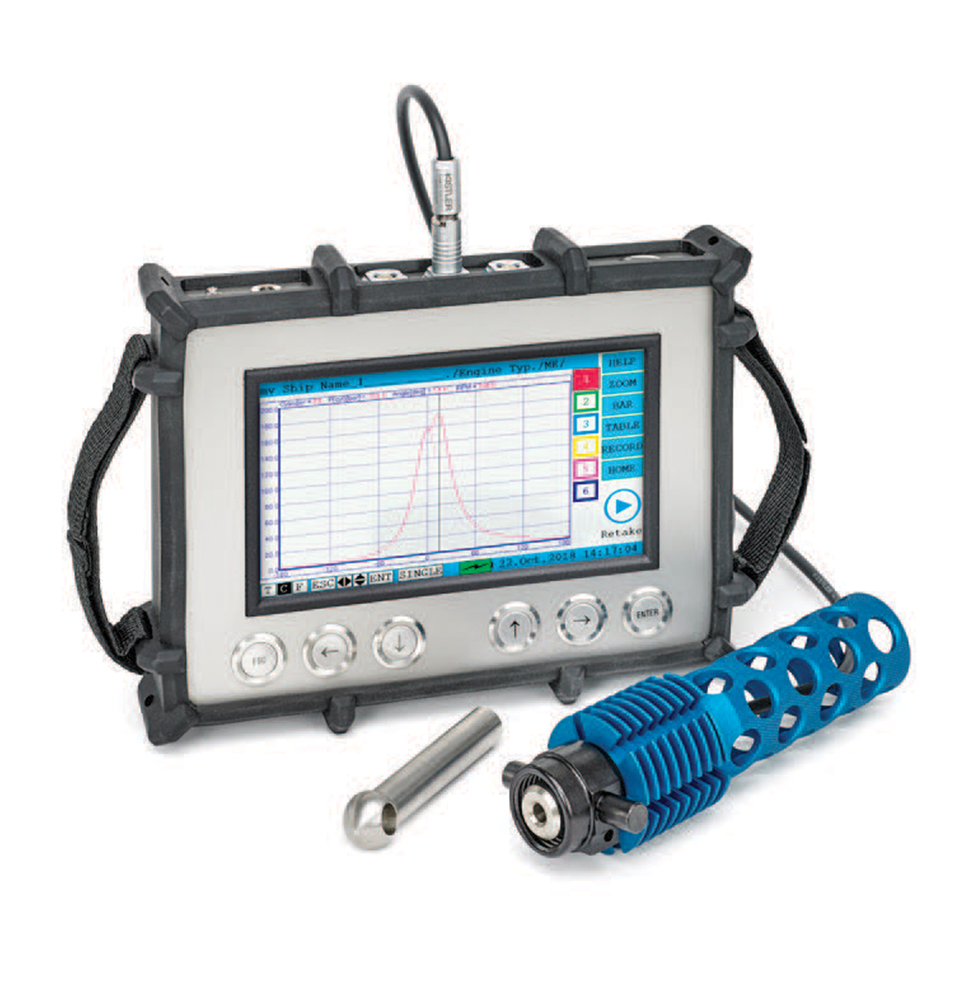 The new PREMET® X enhances them with fresh software, modern sensor technology, and a connectivity feature that lets you capture, display, examine, and share the vital pressure data of your diesel engine while it runs.
The PREMET® X works with low-, medium- and high-speed engines and is the ideal system to fine-tune your fuel injections to save fuel and prevent damages and repairs as part of a condition monitoring regime.
Made in Germany, uses high-quality materials and has the latest PiezoSMART sensor from Kistler Switzerland.

The PREMET® X has a large internal memory that can store multiple engine configurations of up to 40 cylinders per engine.
An integrated compensation mechanism for torsional vibrations allows for highly precise measurements for 2-stroke engines. 4-stroke engines can be measured with an additional TDC sensor with high accuracy.
An acoustic emission sensor can monitor the fuel injection without interfering with the high-pressure fuel lines during installation. The sensor can also detect the ignition delay and other critical timings during combustion.
Revolutionary new sensor
technology

New analysis software

WiFi connection for easy data
transfer

Rugged design for onboard use

Highest available accuracy

DNV GL Eco Insight ready

Cloud based Fleet Management
DPA-CT-12020
PREMET® X Device
KISTLER Piezo-SMART-Sensor
New Premium Analysis Software
(PREMET Viewer)
DPA-CT-12022
PREMET® TDC Pick up for 4-stroke engines
DPA-CT-12023
PREMET® pair of pick ups for 2-stroke engines
DPA-CT-12027
15m Premet pick up connection cable