Vibration Analyzer VA3Pro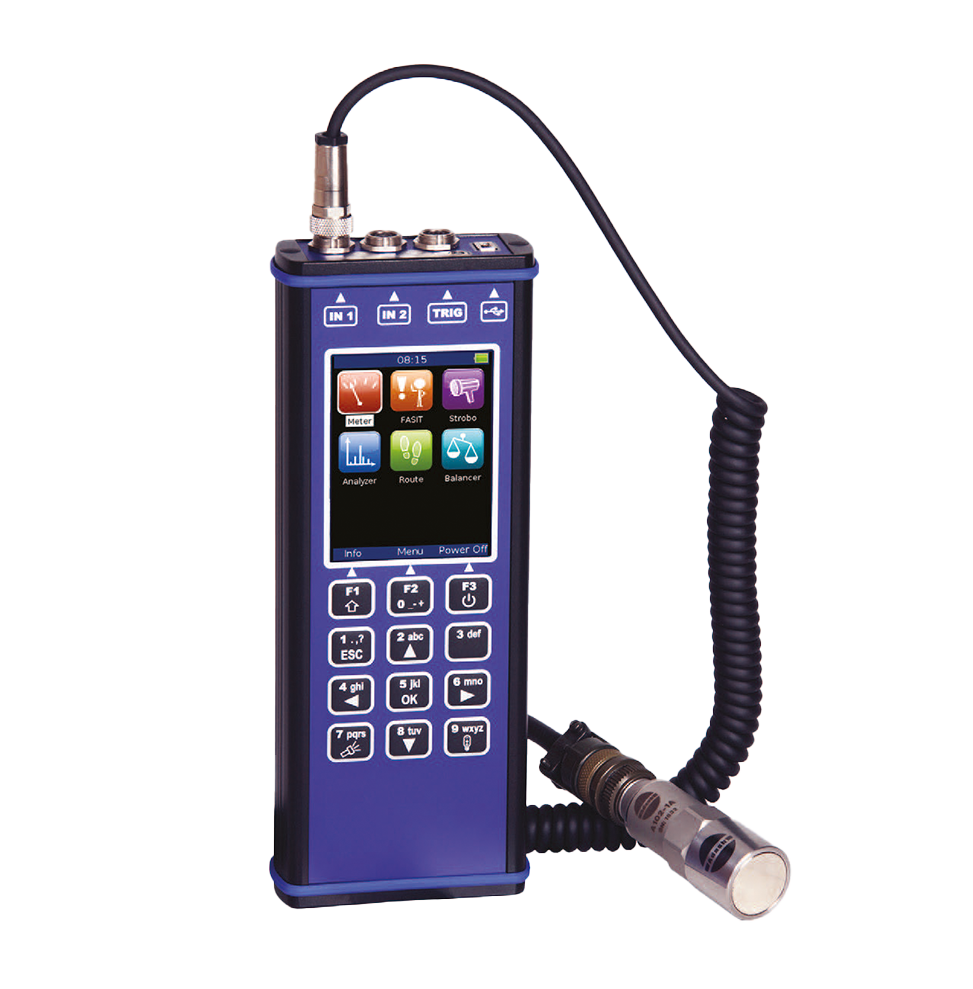 The CMT Vibration Analyzer VA3Pro is a 2-channel device that can measure vibration professionally and reliably.
It has two signal inputs and one tacho/trigger input for measuring the rotational speed in revolutions per minute (rpm).
The second signal input can be connected to a triaxial sensor that allows simultaneous measurement of three orthogonal vibration components.
A vital tool for maintenance engineers to find and collect data about faults
With it, an expert system is incorporated to automatically identify common machine faults such as unbalance, looseness, misalignment, or bearing defects.
Standard Vibration Meter

Speed / Stroboscope

Expert System "FASIT" – Fault Source Identification Tool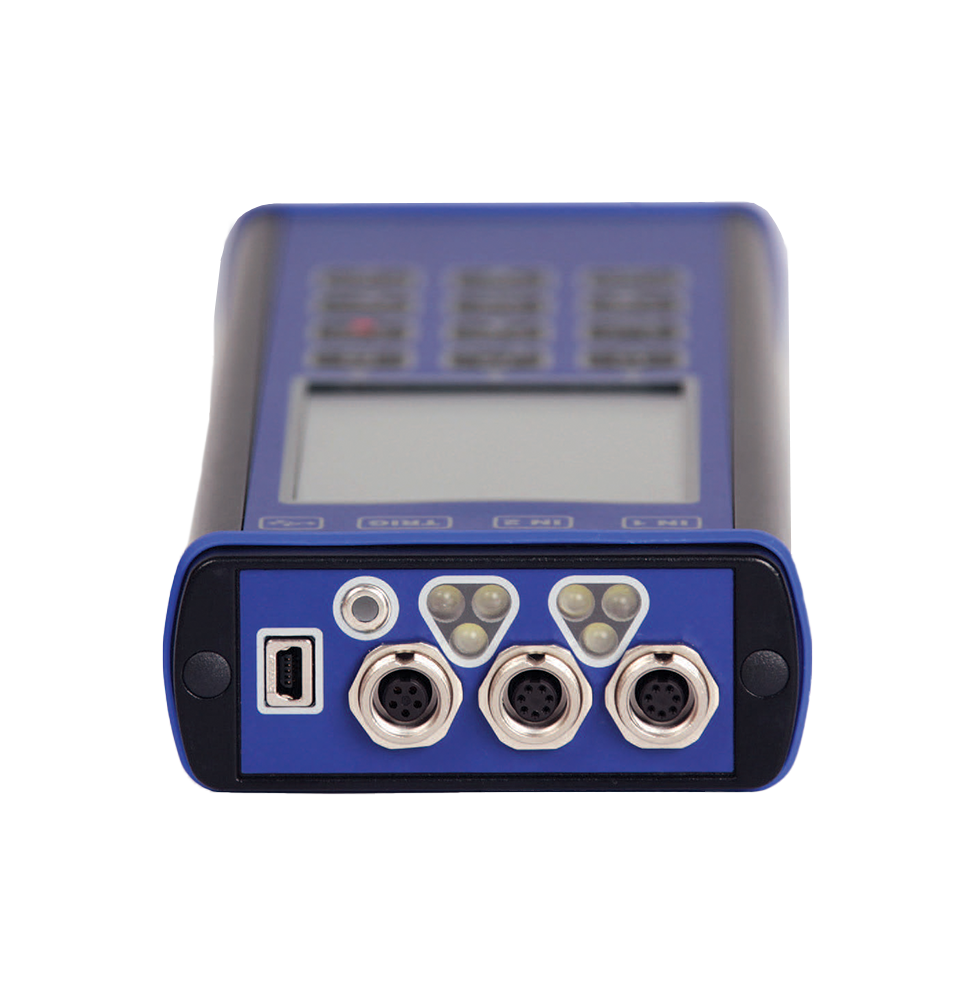 Analyzer

Balancer

Route Measurement

Data Recorder

Run-Up

Ultrasound
Expert System "FASIT" – Fault Source Identification Tools

FFT spectrum with 25,600 lines

3 AC/DC + tacho channel

Stroboscope / Torch

IR Temperature Sensor

USB connection for data transfer

Color display 240 x 320

Route Memory 8 GB
VIB-CT-50016
Vibration Analyzer VA3Pro
(Including one acceleration sensor and a case)
Optional Test Modes
VIB-CT-50025 – Analyzer Mode
VIB-CT-50026 – Route Mode
VIB-CT-50027 – Balancer Mode
VIB-CT-50028 – Recorder Mode
VIB-CT-50034 – Run-Up Mode
VIB-CT-50037 – Ultrasound
VIB-CT-50038
US-Microphone
VIB-CT-50006
Laser Tacho Probe
VIB-CT-50040
Silicone Protection Cover for VA3Pro