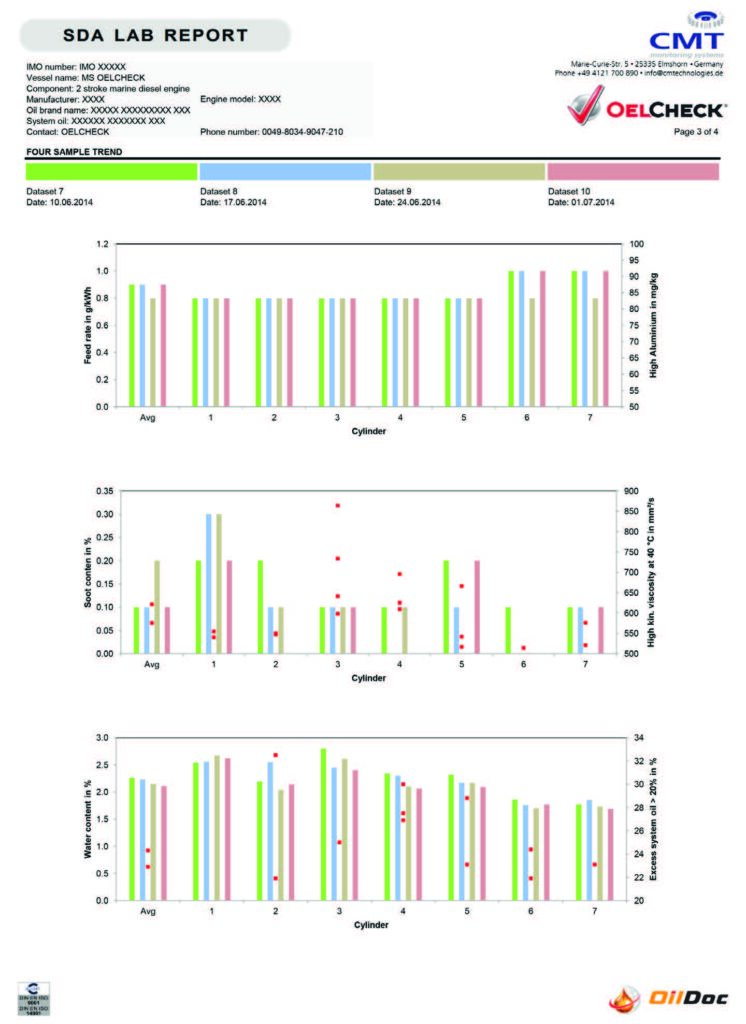 The CMT SDA laboratory report, in cooperation with OelCheck, is a compact data set that shows the complete details for all cylinders. Even at first glance, it provides essential information about where action needs to be taken.
A matrix provides further information about the state of the cylinder oils, the lubricant feed rate in each cylinder, additives and alkalinity reserve, viscosity and abrasion, as well as other impurities such as cat fines, water, soot, silicon and metals such as nickel and vanadium. Under a separate heading, the values for iron particles, chrome, copper and the PQ index (value for magnetic iron particles) are shown as important indicators of any wear.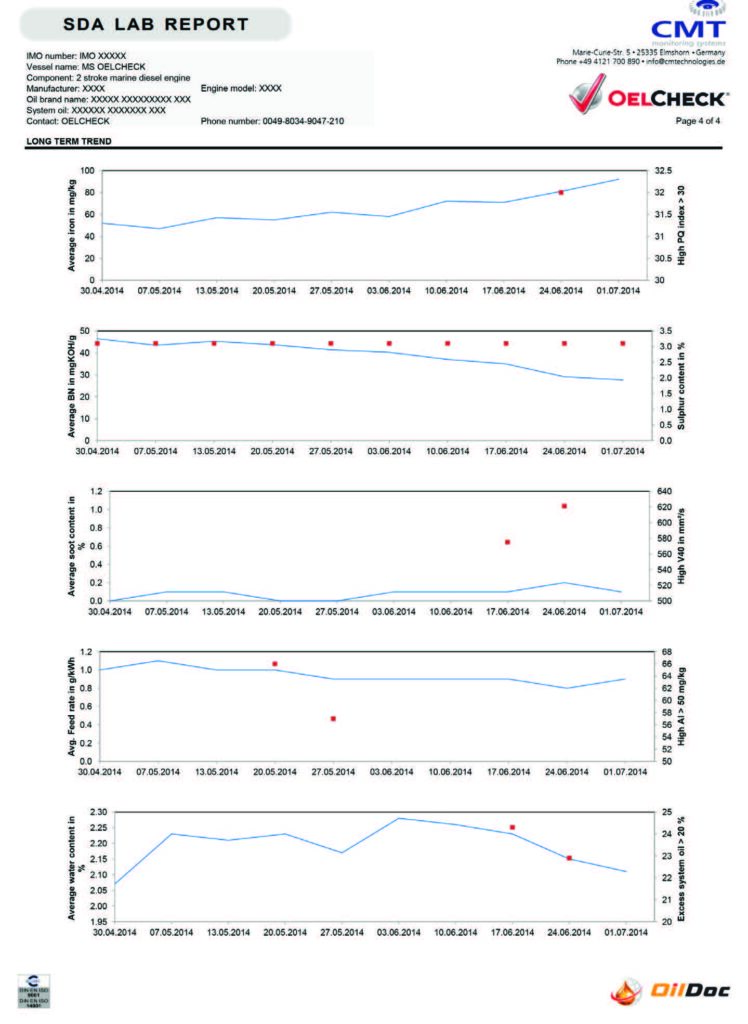 Diagrams will illustrate the results as a trend. An experienced diagnostic engineer will propose further measures in an individual comment.
The new SDA laboratory report contributes to your engine's cost-effective and reliable operation. The informative laboratory reports are prepared in a clear and well-structured form.
They contain the data for the current samples and the values of up to four previous examinations. This gives the user a basic overview of the engine's operation and the cylinder oil's performance.