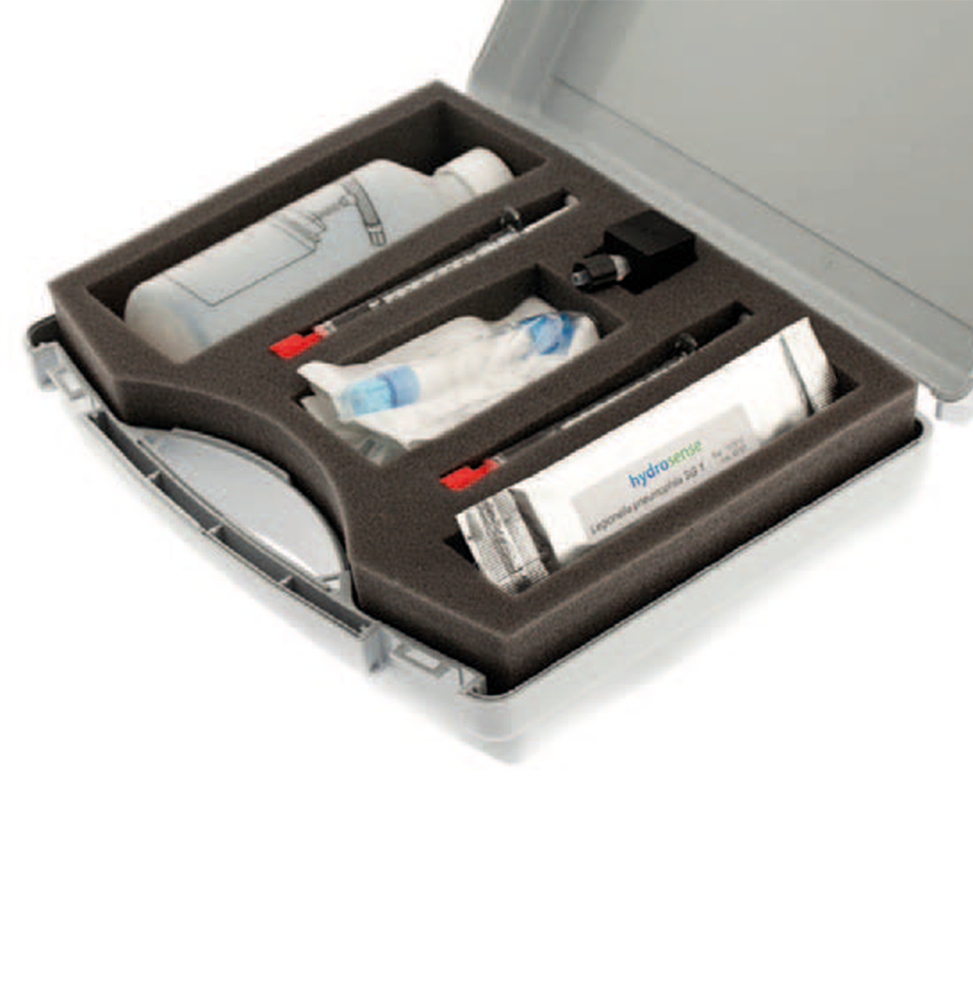 Legionella is a type of bacteria that can cause a serious lung infection called Legionnaires' disease. People can get sick from breathing in small droplets of water that are contaminated with Legionella.
Some common sources of these droplets are showers, faucets, and fountains. To prevent Legionnaires' disease, it is important to test the water quality regularly and keep it free of Legionella.
The Legionella Industrial Test Kit from CMT is a new and innovative technology that lets you quickly and easily detect Legionella bacteria in the water systems on board your ship.
You just need to follow the simple instructions and wait for 25 minutes to see the results.
The results are clear and easy to read, with no guesswork involved.
The test kit has everything you need to perform 5 tests, including sample containers and pipettes.
You don't need any chemicals or special equipment to use the test kit.
The Legionella Industrial Test Kit from CMT is a smart and effective way to monitor the water quality on your ship and protect the health and safety of your passengers and crew.
It is designed for use with hot and cold water systems on ships, so you can test any water source on board.

It is fast and convenient, so you can get the results in minutes instead of days.

It is accurate and reliable, so you can trust the results and take action if needed.

It is safe and eco-friendly, so you don't have to worry about harmful chemicals or waste.

It helps you reduce the risk of Legionnaires' disease outbreaks and lawsuits, and increase your confidence in your Legionella control.
WTK-CT-80010
CMT Legionella Industrial Kit (5)
(Distribution System)
Detection Limit: 100 CFU/L
Operator Time: < 2 minutes
Development Time: < 35 minutes
WTK-CT-80040
CMT Legionella Biofilm Test Kit (5)
(Biofilm Cold Water Storage Tank)
Detection Limit: 200 CFU/ swapped area
Operator Time: < 2 minutes
Development Time: < 35 minutes