SHIPSAFE®
Cooling and Boiler Water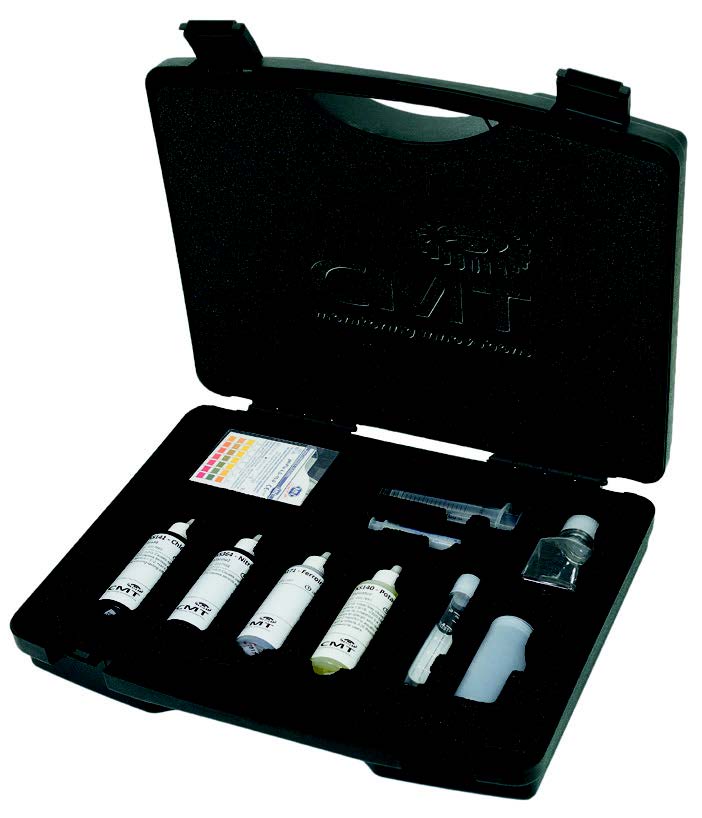 Optimal Protection
for Engine Cooling Systems
Engine cooling systems contain carefully blended additives that prevent scale deposits and corrosion of engine waterways. It is imperative that the concentration of these additives is maintained at the correct level for optimal protection.
Industries that operate boiler and cooling water systems, including power plants, vessels, and other industrial plants, must regularly test the water to analyze various parameters. This is essential to avoid corrosion and malfunction.
An ideal solution for all specific requirements.
The most convenient, reliable, and secure systems for all analysis purposes.
These kits are simple to operate and allow the ship's engineer to monitor scale and corrosion inhibitor concentrations. Regular testing enables rapid corrective action, helping to maintain optimal operating conditions, minimize downtime, and reduce energy costs. Low and medium pressure steam boilers are treated with special corrosion and scale inhibitors, and it is important to maintain precise levels of these additives to ensure correct and efficient steam generation.
Failure to regularly maintain and monitor treatments can result in system failure and expensive corrective maintenance.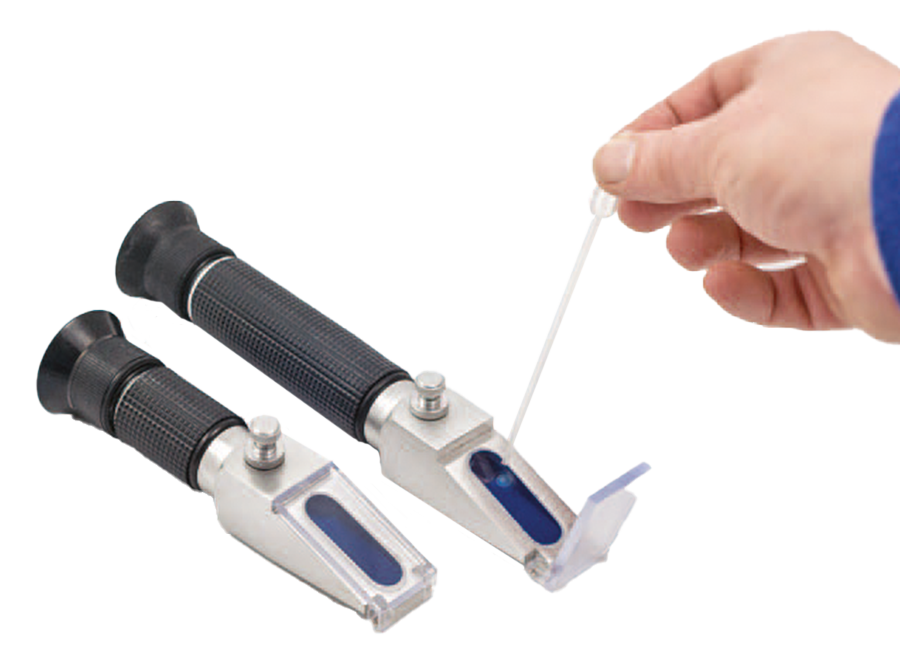 To measure the level of Chloride in cooling water treated with the corrosion inhibitor Glysacorr G-93/94, the standard Chloride test, including those from other suppliers, will not work. To serve customers using Glysacorr G-93/94 as an additive, a new Glysacorr Chloride Test Kit has been developed.
Additionally, we provide a Glycol Refractometer to measure the level of Glycol in cooling water. This refractometer allows for easy testing of the level of Propylene and Ethylene Glycol up to 70%, ensuring protection down to -50°C.
Otimize operating conditions
Reduce energy costs
Measure key boiler and cooling water inhibitors
Simple step-by-step instructions
WTK-CT-80015
Cooling Water Test Kit
Chloride 20 – 12000 ppm
Nitrite 10 – 2000 ppm
pH Test Strips 4,5 – 10 pH
No. of tests: 100
WTK-CT-80058
Marine Boiler Water Kit
Chloride 20 – 12000 ppm
P-Alkalinity 0 – 2400 ppm
pH Test Strips 7-14 pH
No. of tests: 100
WTK-CT-80059
Marine Boiler & Cooling Water Kit
Combines WTK-CT-80058 & -80015
No. of tests: 100
WTK-CT-80065
CMT Total Hardness LR & HR Drop Test
Range: (0-1200 ppm)
WTK-CT-80064
Glysacorr Chloride Test
Range: (50-300 ppm)
WTK-CT-80017
Glycol Refractometer
Range: 0-70%
WTK-BW-80026
BRIX Refractometer
Range: 0-10 BRIX
WTK-CT-85013
pH Meter
Range: pH: -2 – 16
Temp: 0 – 90°C
Accuracy: +/- 0.02 pH / 0.3°C
Test time: < 1 min
Reagents: non hazardous
Buffer Solution 4.0: WTK-CT-85014
Buffer Solution 7.0: WTK-CT-85015
Buffer Solution 10.0: WTK-CT-85016