Mechanical Peak Pressure Indicator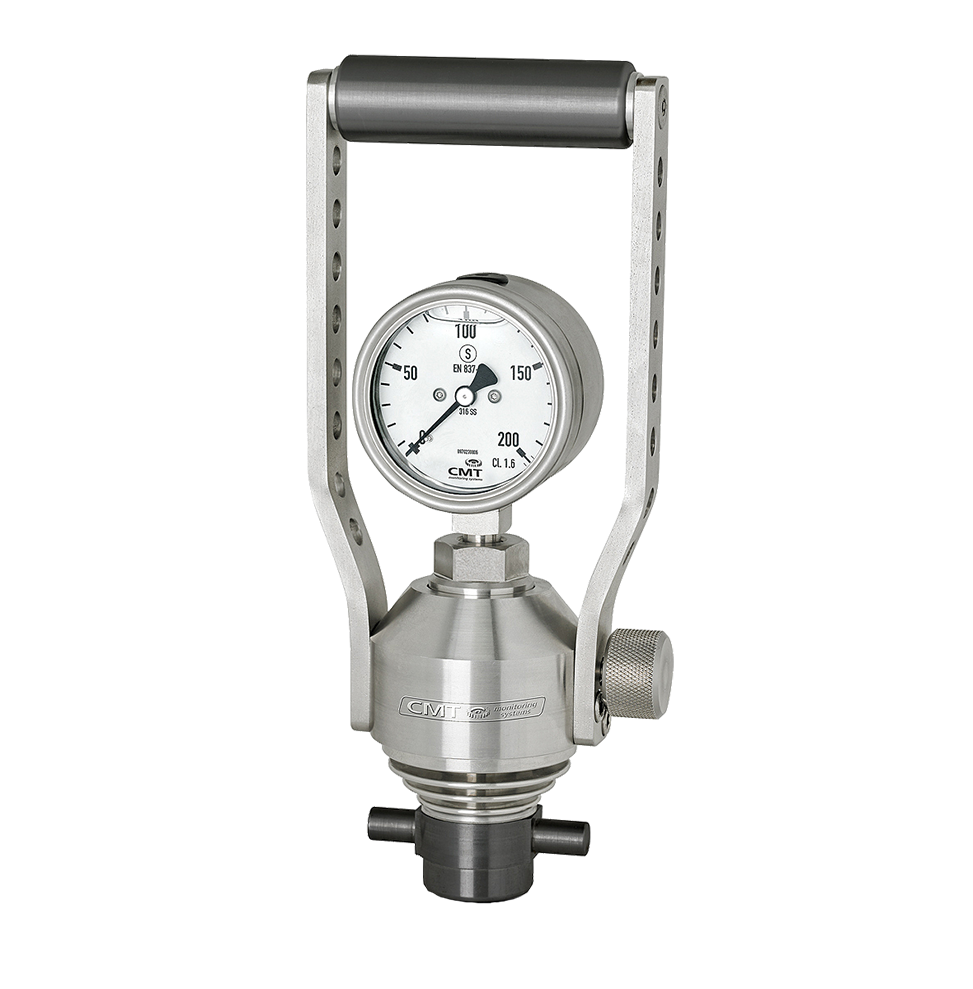 The device measures the peak firing pressure and the compression pressure of both two-stroke and four-stroke combustion engines. It assists in balancing and optimizing the engine performance and fuel consumption.
Each device is tested and calibrated according to the ISO 9001 quality standards and has a calibration certificate verifying its accuracy.
The Mechanical Peak Pressure Indicator can detect any blow-by and prevent energy loss by temporarily cutting the fuel supply to one cylinder and facilitating the engine optimization process.
Designed for the convenience and safety of the on-site engineer, the device has a safety glass gauge and a blow-out back wall to prevent accidents during operation. 
Prevents unbalanced peak pressure

Detects blowbys

Helps to avoid uncontrolled vibration

Prevents loss of efficiency

High accuracy at all speeds and
pressure ranges

Extremely robust

Steel-gauge in safety construction
Peak Pressure Indicator Types:
DPA-CT-00140
Peak Pressure Indicator 140
Range: 0-140 bar
DPA-CT-00180
Peak Pressure Indicator 180
Range: 0-180 bar
DPA-CT-00220
Peak Pressure Indicator 220
Range: 0-220 bar
DPA-CT-00250
Peak Pressure Indicator 250
Range: 0-250 bar
DPA-CT-02000
Peak Pressure Indicator 2000
Double Scale
Range: 0-150 bar
               0-2000 Psi
DPA-CT-03000
Peak Pressure Indicator 3000
Double Scale
Range: 0-225 bar
                0-3000 Psi
DPA-CT-12116
Spare part set for Peak Pressure
Indicator